Banana, Carrot and Zucchini Loaf
Struggle to get some vegetables in your little ones? Or maybe it's yourself—we won't judge. This Banana, Carrot and Zucchini loaf can most definitely be considered part of your 5-a-day. Our favourite part? It only requires one mixing bowl.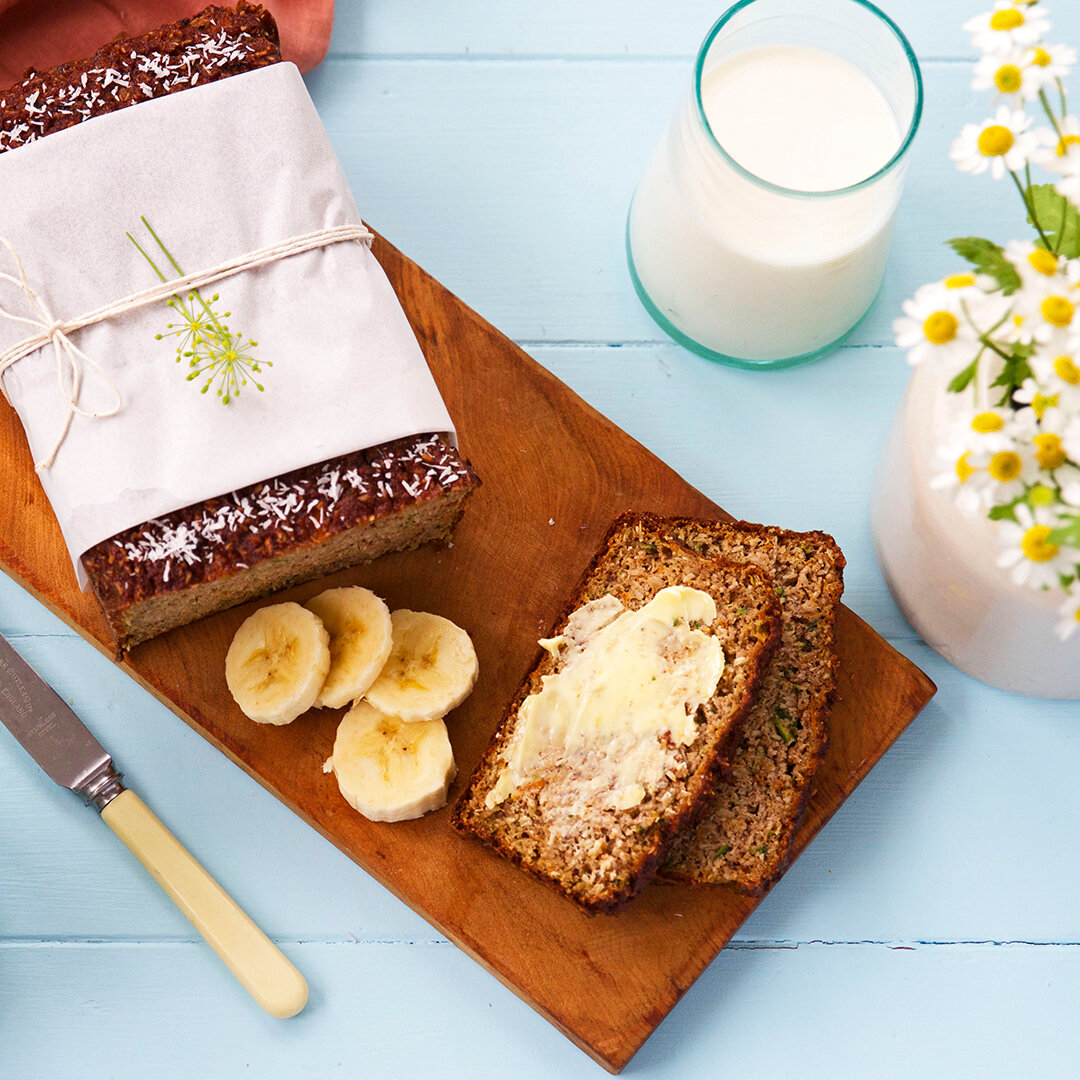 1 very ripe banana (spotty and brown is good!)
4 free-range eggs – lightly beaten
1 teaspoon vanilla essence
¼ cup sugar, (I like to use unrefined golden sugar)
(Can increase sugar to ½ cup if more sweetness is desired)
½ teaspoon ground cinnamon
1 large carrot – grated (squeeze tightly to remove liquid)
1 large zucchini - grated (squeeze very tightly to remove liquid)
2 cups almond meal
1 cup dessicated coconut
¾ teaspoon baking soda
1 teaspoon apple cider vinegar

METHOD
Preheat oven to 170 degrees Celsius.
Mash the banana thoroughly and combine in a bowl with the eggs. Whisk in the vanilla essence, sugar and cinnamon.
Stir in the carrot and zucchini gently. Add the almond meal, coconut, baking soda and apple cider vinegar. Mix well.
Pour into a lined 23cm loaf tin.
Bake for approximately 60 minutes or until a skewer comes out clean with inserted. Allow to cool completely before serving.
Can be stored in an airtight container in the fridge for up to 4 days.
We're always on the hunt for inspiration to keep banana loving monkeys happy. So, we asked Kelly Gibney to help us out. Kelly is a wholefoods writer and Dish magazine columnist, and we're so pleased to be able to share her recipes with you.