Banana Coffee Milk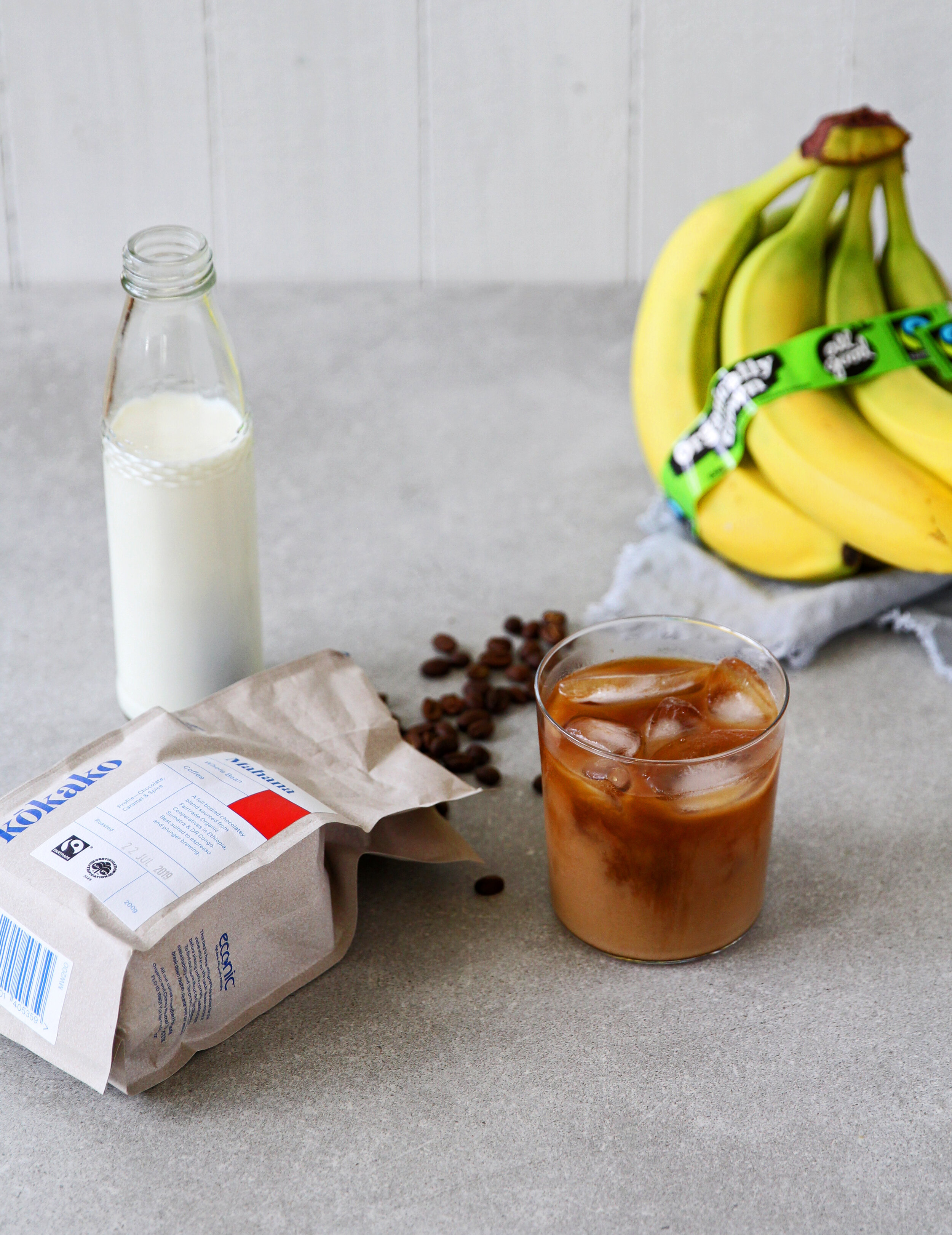 1 cup milk (you can use a non-dairy milk like almond or coconut)
1 ripe All Good banana
1 ½ cups cold brew coffee or cooled regular coffee
Ice cubes as needed.
METHOD
Blend the banana and milk until completely silky smooth. If necessary, strain through a sieve. If you prefer a sweeter coffee, add ½ - 1 teaspoon of honey to the blender.
Fill a glass with ice cubes. Top with the cooled coffee and the banana milk. Enjoy immediately.
We're always on the hunt for inspiration to keep banana loving monkeys happy. So, we asked Kelly Gibney to help us out. Kelly is a wholefoods writer and Dish magazine columnist, and we're so pleased to be able to share her recipes with you.