Banana and Blueberry Baked Oatmeal
If you love a hearty porridge in the morning like us, this is it—but levelled up about 176%. Baked in a big dish with the sweetness of blueberries and ripe All Good bananas, it's the breakfast meal prep of the Century or better-than-a-fry-up big breakfast.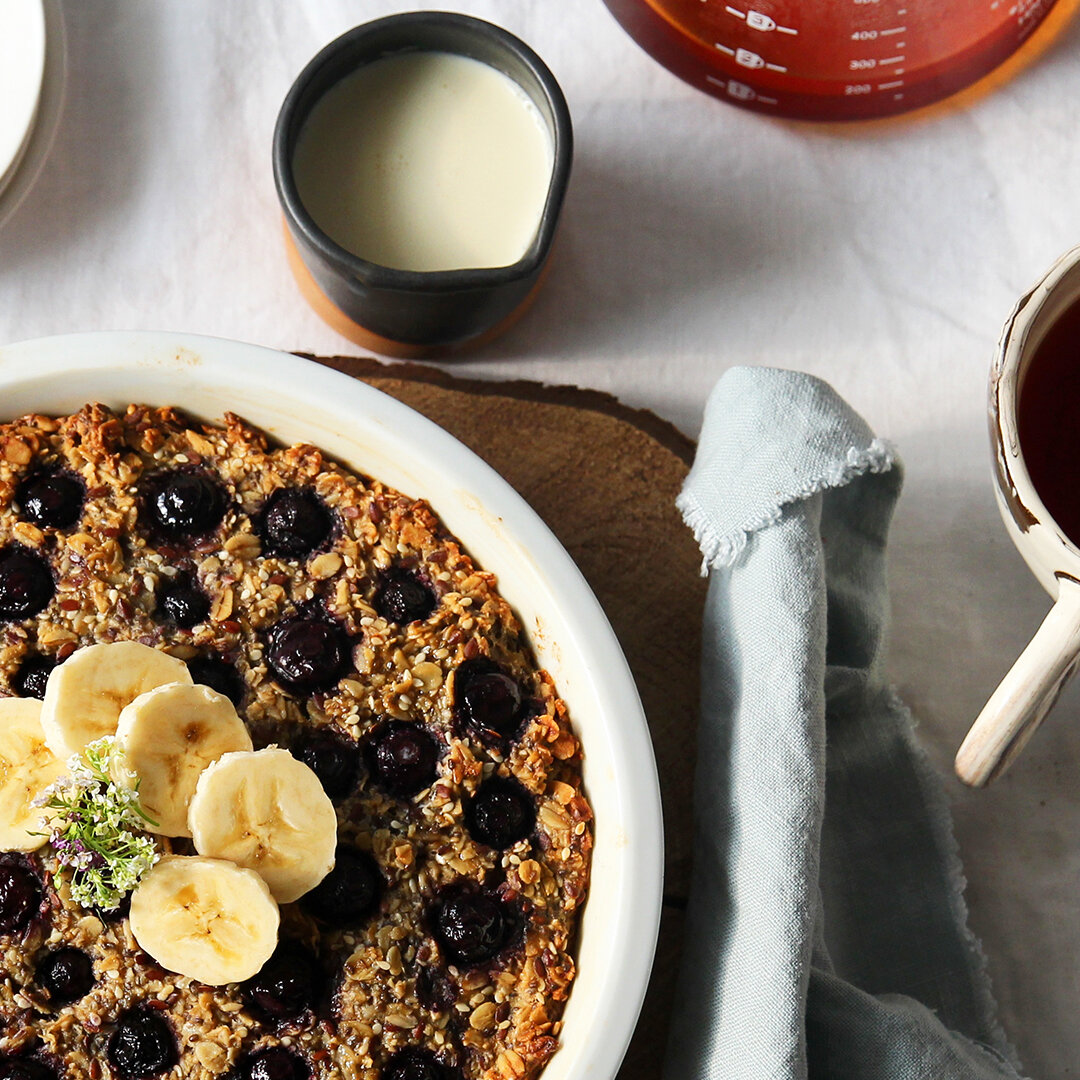 2 ripe All Good bananas
2 free-range eggs
1/4 cup sugar (I use light muscovado or coconut sugar)
1 teaspoon ground cinnamon
1 teaspoon vanilla essence
1 cup coconut cream (can also use yoghurt)
1/4 cup melted coconut oil or butter
1/4 cup chia seeds
1/4 cup flaxseeds
1/4 cup sesame seeds
3 cups wholegrain oats
1 cup blueberries (fresh or frozen is fine)

METHOD
Preheat oven to 180 degrees celsius
Peel and mash the bananas very well. Combine in a large bowl along with the eggs, sugar, cinnamon and vanilla essence.
Add the remaining ingredients (except blueberries) and mix thoroughly.
Grease a 23cm round oven-proof dish very well.
Pour half the mixture into the dish. Spread out evenly.
Scatter half the blueberries on top. Pour the remaining mixture on top. Top with the rest of the berries. Lightly press into the batter.
Bake for 35-45 minutes until golden brown.
We're always on the hunt for inspiration to keep banana loving monkeys happy. So, we asked Kelly Gibney to help us out. Kelly is a wholefoods writer and Dish magazine columnist, and we're so pleased to be able to share her recipes with you.